One Direction Beat Elvis And The Beatles To Having The Most-Selling Merchandise!
7 January 2015, 11:59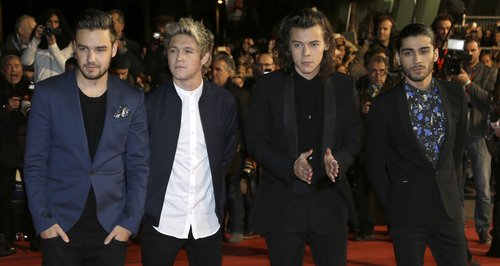 There's just no beating those 1D boys for shifting their memorabilia – even the King of Rock and Roll can't compete!
#Directioners must have unlimited bank balances – the One Direction boys have topped the charts for the most memorabilia sold, even beating music legends The Beatles and Elvis Presley!
Over the past three months, 142,000 units of 1D merchandise were sold on eBay, compared to just 84,000 for their closest competitor, Prince. That's a LOT of posters and branded duvet sets!
While you can pretty much buy ANYTHING with Elvis' face on it, it looks like The King is falling out of favour, as only 50,000 units of his memorabilia were sold, and The Beatles shifted just 36,000.
Kylie Minogue also made the list with 19,800, leaving Madonna and Beyonce lagging behind. Come on, #Beyhive! You must want a personalized Queen Bey candle, right?
Merch sales aside, it's been one heck of a year for One Direction, who were also named as the biggest selling touring artists of 2014, and announced their next world tour called 'On The Road Again'.
One thing's for sure – One Direction are DEFINITELY here to stay!
You May Also Like: