One Direction Say Nothing In Their New 3D Movie This Is Us Is Scripted
22 June 2013, 08:34 | Updated: 22 June 2013, 08:37
The 'Little Things' stars have been speaking about their upcoming big screen debut and working with Morgan Spurlock.
One Direction have said that there is nothing scripted in their forthcoming 3D movie This Is Us and everything you will see on film is them acting completely naturally.
The 'What Makes You Beautiful' stars teamed up with Super Size Me's Morgan Spurlock for the film and the band said they were thrilled and lucky to have someone who gets so involved with his projects on board.
"The films he's done in the past he's always kind of got really involved in it," he told Total Film. "We've seen the stuff he's done."
"I think we wanted someone who would get really involved in it and kind of get to know us. And not just kind of stand back and make it from the side lines. So I think with Morgan, we're lucky that we have that with him."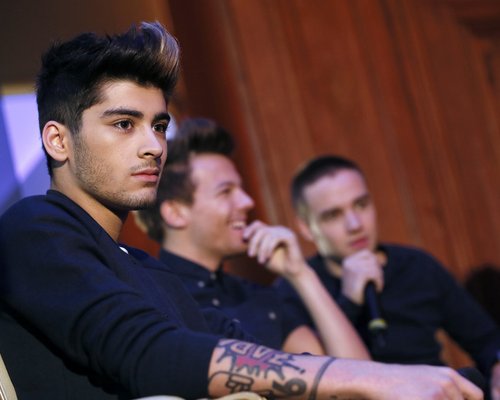 Speaking about the natural elements of the film, Louis Tomlinson admitted it would have been impossible to script those.
"No, nothing at all was scripted. You know if we are asked the questions… we just answer naturally," he said. "Because I think that's the most important part, that we show people who we are. And you know, to do that we can't have anything scripted. So it's all a reality."
This week also saw a new trailer for the film being released – as Harry Styles goes back to work in his old bakery and Niall and Zayn try Miso soup for the first time.
One Direction's movie This Is Us will hit cinema screens this August.