One Direction Head To Studio In Miami To Work On New Album
12 June 2013, 17:15
The 'Little Things' stars ware preparing to release the follow up to 'Take Me Home' later this year.
One Direction have been pictured heading to the recording studio in Miami as they continue work on their forthcoming new album.
The 'What Makes You Beautiful' stars have been seen out in Florida this week enjoying some time off from their latest world tour.
The outing will kick off in the US tomorrow in Sunrise following a couple of North American dates in Mexico over the weekend.
The group first announced details of their new album during a press conference for next year's 'Where We Are' Stadium tour.
Check out a picture of Harry Styles heading to the studio below: (Picture: Flynet)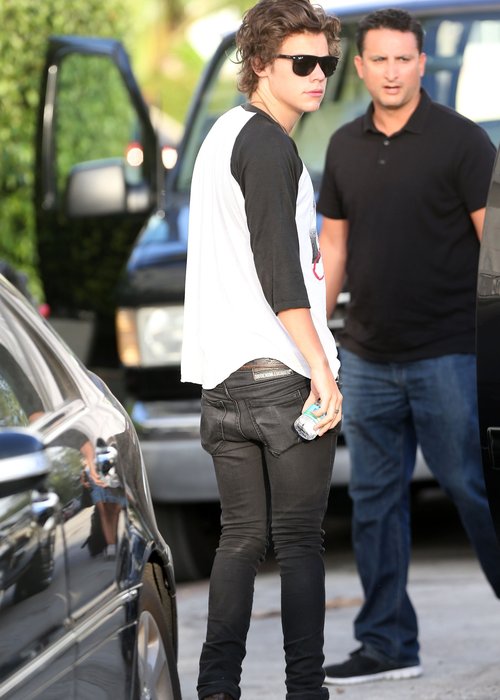 The group were seen hanging out with fans last night as they relaxed in Miami following a boat trip.
One Direction have also previously teased a "rockier" and "more mature" sound on their new album.