One Direction Drop A NEW Teaser For Their 'Steal My Girl' Music Video
20 October 2014, 16:33
The One Direction boys drop a video teaser for their upcoming new promo.
One Direction have revealed their NEXT video teaser for the new video to their single 'Steal My Girl'.
The second teaser for the video, which drops in four days, sees Zayn Malik wrestling with two sumo wrestlers in the desert, while being yelled at by Danny DeVito. Totally normal behaviour...
The first instalment saw Liam Payne to take center stage, as he shows off some VERY impressive skills, thanks to being coached by video guest star Danny DeVito.
The video for 'Steal My Girl' looks like it'll be quite a spectacle, with sumo wrestlers and dancing ballerinas all seen in teasers so far! EXCITED!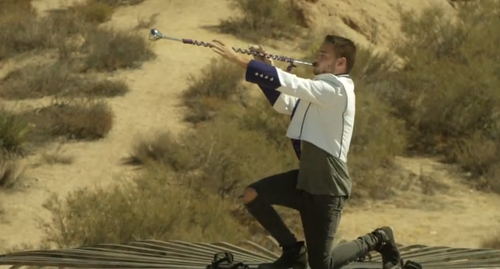 Yep... it looks like Harry, Zayn, Louis, Niall and Liam are pulling out all the stops for their 'Steal My Girl' video, posting up a string of teasers online last week (12th October) to show off what they've been up to.
The video is expected to arrive towards the end of this week, but for now you can enjoy all the AMAZING pictures in all their glory below:
A band meeting... led by Danny DeVito???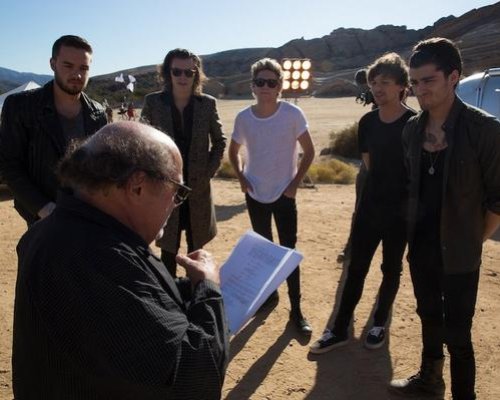 The 1D boys take a stroll on the desert...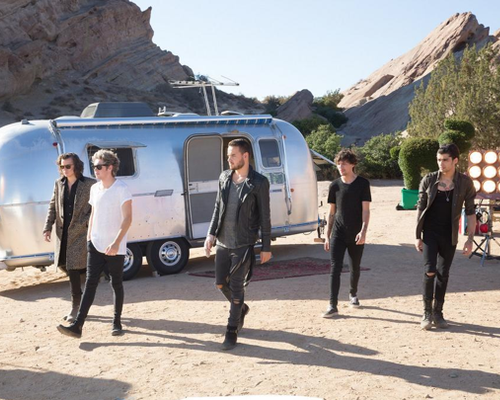 Harry and Niall have a quick knock of heads on the set... lookin' good fellas!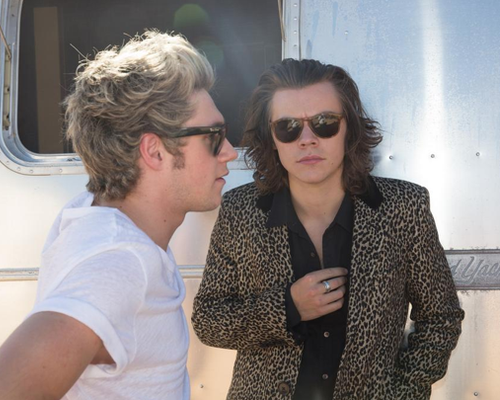 Oi oi, what's going on here then, Zayn?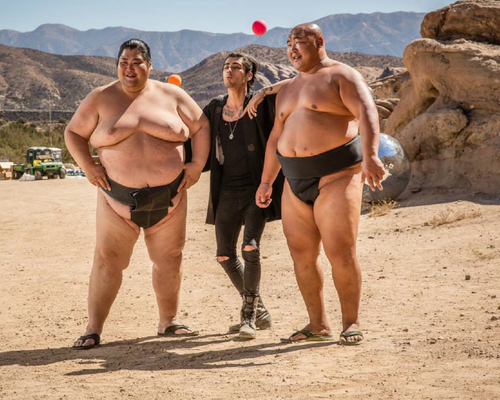 Liam joins the marching band! This video is CRAZY!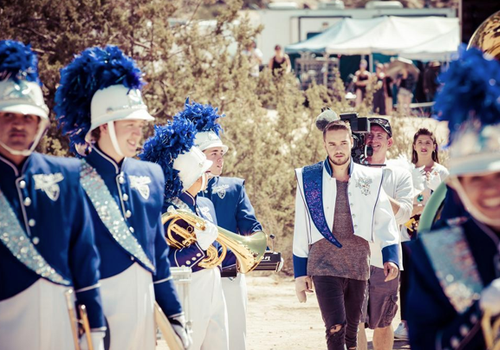 LISTEN: Hear the FULL audio for One Direction's 'Steal My Girl' below:
You May Also Like…