"Expect The Unexpected": One Direction Video Producer Talks About 'Steal My Girl'
10 October 2014, 14:05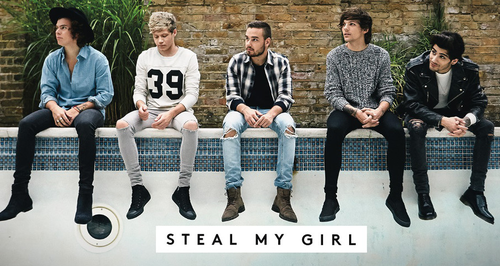 The new One Direction video is going to be "weird and wonderful" according to Ben Winston, who also directed 'Story Of My Life' and 'You and I'.
The prospect of a new One Direction video is pretty exciting in itself, but producer Ben Winston has revealed a little of what fans can expect from the promo for 'Steal My Girl' – and it sounds intriguing…
'Steal My Girl' will be released on Sunday (12th October 2014) and the boys have already shot the video, produced by Ben Winston – the video wizard behind 'Story Of My Life' and 'You And I'.
Ben told DigitalSpy about the video, "I saw a first cut of it yesterday and it's looking incredible. It's quite an exciting video."
"You should expect the unexpected on this one. It's weird and wonderful."
And producing videos for the world's biggest boyband is a pretty high-pressured task – they have to please not only the band but also their millions of fans worldwide.
Ben explained, "I do get nervous with the videos. We've done some amazing things with One Direction, from the 'This Is Us' movie to 1D Day to the music videos."
"The fans are so passionate about the boys and they care deeply about them, so I really care a lot about their opinion and hope they love everything we do."
One Direction's 'Where We Are Concert Movie' hits cinemas this weekend only.
You May Also Like…