"There's Not Even Time To Do Anything Else": One Direction Deny Split Rumours
17 November 2014, 11:50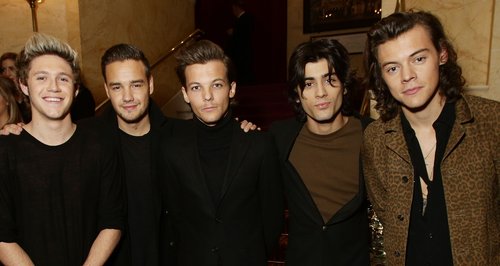 It's great news for #Directioners everywhere, 1D are DEFINITELY not going anywhere anytime soon!
Every week seems to throw up a new rumour about the One Direction boys taking on solo ventures or thinking about their careers after 1D, but thankfully the boys have denied that they are thinking of going their separate ways.
Speaking to The Sun, Harry Styles insisted, "The thing is, there's not even time to do anything else. We're all so focused on One Direction. We've got another tour, the album's coming out. We've got so much coming up, I don't know how you would even do anything else."
Another rumour that circulated recently was that 'Four' may possibly be the last album from 1D, to which Liam Payne joked, "It is. I mean, it's difficult for us to think about that. We've got the new album coming out, we're going on tour again, there's a movie coming up."
"We're still massively in the thick of it. I don't know where people get these rumours from. Obviously they're thrown about and we get it a lot. But only the people in the inner circle really know what is going on."
So a fifth album is definitely on the cards? Louis Tomlinson confirmed, "Yeah. We're actually planning to have a meeting about it today, aren't we, boys? We might take a little bit more time, yeah."
One Direction have released four albums in just four years, so are thinking of taking a little longer to write and record their fifth offering.
Liam said, "We might do a different approach. That's what the meeting is about. We haven't really had time to sit and write the album proper. It's always pretty rushed. And that's the main thing for us — we just love making the music."
You May Also Like…