One Directon's Harry Styles Denies Split Rumours: "We're Not Breaking Up!"
24 February 2014, 12:50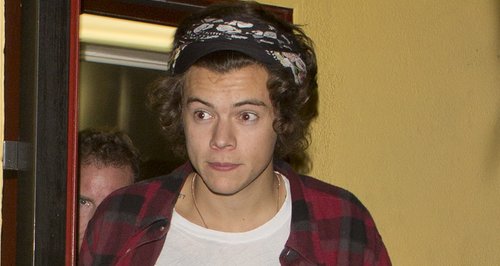 The 'Live While We're Young' star says the group have simply been spending quality time with their families.
One Direction have denied speculation they may be breaking up and insist they have just been enjoying a break to spend time with their families.
The 'Midnight Memories' five-piece have been enjoying a quiet period after their lengthy 2013 world tour, but Harry Styles insists they have no plans on splitting.
"We're not breaking up," Harry confirmed to The Sun this week. "We've spent everyday together for months and I forgot what my mum looked like! It's just holidays.
"We have been writing away for the next album and rehearsals are just about to start for the tour," Liam Payne added. "We're not splitting up. I miss the boys but if you don't see your family you would go mad."
The 'Best Song Ever' singer went on to add that the band are in constant communication through messaging each other about song ideas and what's going on in their lives.
One Direction recently confirmed they have already written 12 news songs for their next album, as well as saying they want to get Pharrell Williams involved with the record.