Stop What You're Doing Because One Direction Sing... Backwards!
13 May 2015, 15:36
Put down the hair straighteners, plug in your headphones and blast this video up loud as 1D sing BACKWARDS!
We've seen 5SOS do it, and now it's the turn of the One Direction boys Harry, Niall, Louis and Liam to give singing backwards a go
Watch and see if you can recognise these famous 1D tracks in reverse, bonus points if you manage to sing-along!
Fancy your chances at singing along? Here you go: "yawa traeh reh ekat annaw ydobyreve, lrig ym laets annaw ydobyrevy", aka "Everybody wanna steal my girl, everybody wanna take her heart away". And breathe.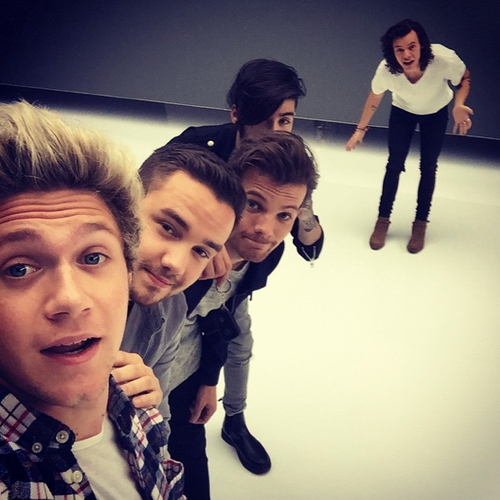 Plus make sure you re-watch that time 5SOS also gave backwards singing a shot. Who sounds best though?
You may also like...
That time One Direction became Friends...