Jose Mourinho Invited One Direction For A Kickabout To Get His Daughter Concert Tickets
29 May 2013, 17:27
The Real Madrid boss invited the 'What Makes You Beautiful' singer's to train with the Spanish team in return for tickets to their performance at the Palacio Vistalegre Arena.
Jose Mourinho personally asked One Direction for tickets so that his daughter could see them perform in concert.
The Real Madrid manager invited the band to spend half an hour with the Spanish team at their training ground as the group's 'Take Me Home' tour his Spain.
Speaking to The Sun, Niall said: "Mourinho's daughter is a fan and he wanted to get tickets to the show so he invited us down to train with the lads."
The 'Live While We're Young' singer added: "Next thing we were taking free kicks with Ronaldo and Kaka – it was unbelievable. It was all a bit mad. It's really hard to believe the stuff we get to do, it's crazy."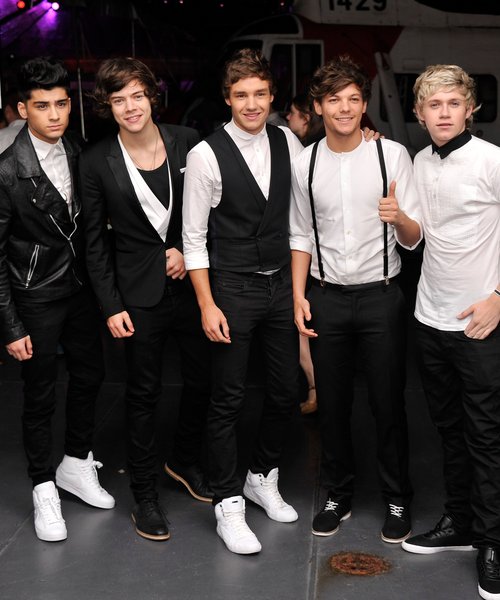 The band posed for photos with the players and got given Real Madrid shirts from Jose as a memento before they left.
Meanwhile the 'One Thing' singers are having a few days off before the next leg of their tour.
Niall said he was going back to Ireland to see old school friends during the break.
He said: "When all the lads went off to college and that, I went a different way so it's good to get back and see them.
One day I was sitting in school with them and the next… it's just mad how things happened," the star continued.
The boys have just announced 29th August as the UK release date for their 3D movie 'This Is Us'.