One Direction Star In New Macy's Fragrance Advert For Our Moment - Video
28 November 2013, 14:36 | Updated: 28 November 2013, 14:38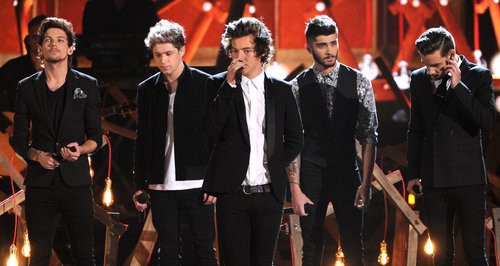 The 'Little Things' singers have their hair ridiculed in the funny advert for their recent perfume.
One Direction have featured in a new Macy's advert to promote their 2013 fragrance Our Moment.
Watch One Direction in the new Macy's advert for Our Moment below:
The 'Story Of My Life' stars are seen in the new promo, as part of this week's Black Friday sales, where a shop attendant mocks each of their hairstyles.
The advert was launched this week to tie in with the band's visit to the United States, where they performed live on Good Morning America several days ago in Central Park.
One Direction launched their album 'Midnight Memories' this week, while preparations are now underway for there 'Where We Are' stadium tour in 2014.
This week also saw the boys announce a string of North American dates for the tour ready for next summer.