47 Year-Old One Direction Superfan Gets 20 Tattoos Inspired By The Band
16 September 2013, 12:12 | Updated: 16 September 2013, 12:15
The designs include exact replicas of Louis and Harry's own inkings.
A 47 year-old One Direction superfan has been showing off some of her 20 tattoo designs – inspired by the 'What Makes You Beautiful' stars.
Jayne Bailey, from Wolverhampton, has exact replica's of Harry's chest swallows as well as Louis' stag on the top of her arm.
The mother-of-one revealed to the Daily Mail that she has spent a total of ten hours under the needle – costing her around £350 in total.
She also has the signatures of the boys inked onto her arm and her house is covered in posters of the boys.
"I love the band. I think they're great, it's something me and my daughter can do together," she told the publication. "People stare but I just get used to it. I've had abuse on Twitter - even from 13 and 14 year old girls.
Check out a picture of Janye with her tattoos below: (Picture: Caters News)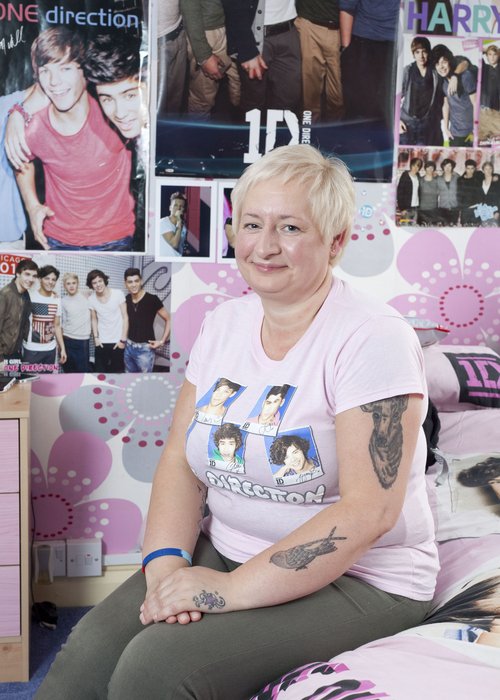 "I'm mature enough to know whether or not I want a tattoo. I had two before I got the 1D logo tattooed on my wrist."
She added: "Some people look at me strangely but the people that know me, know that it's who I am. I'll be devastated if they break up, but I'm old enough to know what I'm getting myself into."
Harry Styles recently added to his own collection with a new rose arm tattoo and showed off the design during London Fashion Week over the weekend.