Naughty Louis! One Direction Film Scenes For 'Night Changes' Music Video
29 October 2014, 10:45 | Updated: 29 October 2014, 10:47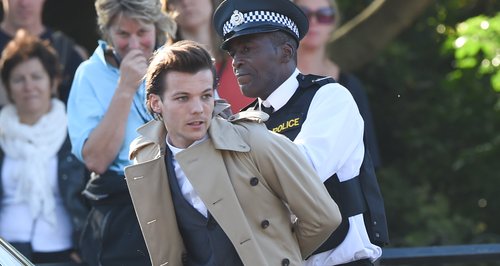 No, Louis Tomlinson hasn't REALLY been arrested! The boys have begun filming scenes for their new music video, rumoured to be 'Night Changes'.
There's a new One Direction music video in the works – no, this is NOT a drill!
New photos have emerged from the set of the new video, rumoured to be for the song 'Night Changes' from the boys forthcoming album 'Four' which see Louis Tomlinson getting roughed up by a policeman.
The scenes show Louis getting stopped for speeding around in his silver sports car before coming to blows with the police officer, grabbing his hat and ending up being handcuffed.
Louis tweeted about the video shoot:
Fun day today :) great to be spending some time in the UK again !!

— Louis Tomlinson (@Louis_Tomlinson) October 28, 2014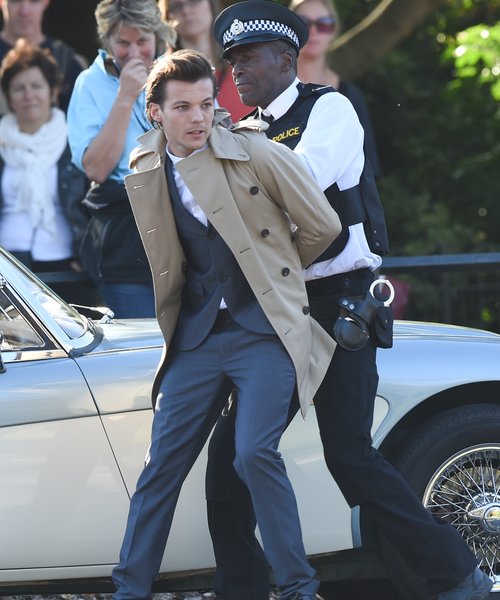 And there's no rest for 1D, despite only just having wrapped up their Where We Are World Tour and releasing 'Four' on 17th November, the boys will be embarking on ANOTHER tour of the globe in 2015 for their On The Road Again World Tour. Phew!
You May Also Like…