WATCH: One Direction's 'Night Changes' Becomes Theme Of HILARIOUS New Batman Parody
1 July 2015, 14:50
Dark Knight Changes - One Direction "Night Changes" Batman Parody
04:19
The Joker, Two-Face and Bane take on a 1D CLASSIC... at the expense of the Dark Knight!
Batman and One Direction aren't EXACTLY two things you'd think would go hand-in-hand exactly, but that hasn't stopped the two pairing up for one of the FUNNIEST new virals on the Internet.
The clever folk over at KFaceTV have used One Direction's chart hit 'Night Changes' to question why EXACTLY the Dark Knight (get it?) keeps changing every few years.
The group dress up as Batman, naturally, and some of his most popular villains like Two-Face, Bane and the Joker in an effort to unravel the mysterious, with some truly hilarious name changes along the way.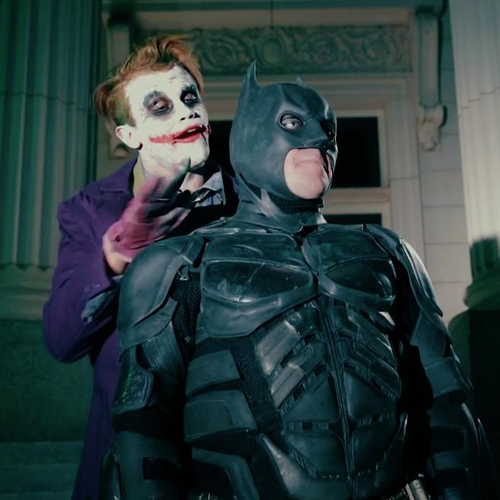 You may also like...
WATCH: Faces We'd Pull If Zayn Returned To 1D