One Direction's Niall Horan Says Liam Payne Has The Best Abs: "That Fellow Is Ripped!"
19 November 2013, 13:09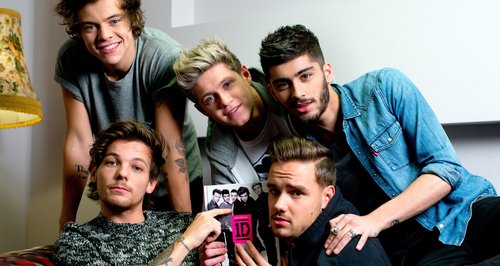 The 'Best Song Ever' star credits his fellow boy band star with working very hard on his body.
One Direction star Niall Horan has named bandmate Liam Payne as having the best abs in the group.
The 'Story Of My Life' singer named Liam as having the best muscles in the band and praised him for working hard at his physique.
"Payne-o! That fellow is ripped!" Niall declares in the new issue of Seventeen. "He works hard at it though, so I'll give him that."
Fellow band member Louis Tomlinson also admitted he has accepted his tag as the "prankster" of One Direction.
"I change the words of songs when the guys least expect it, their reaction are priceless!" Louis added.
This week the UK five-piece released a brand new track called 'Diana' which has already reached number one on iTunes charts around the world.
One Direction launch their album 'Midnight Memories' on 25th November.