Niall Horan Thanks Irish Fans As One Direction's Tour Hits Dublin: "You Never Let Us Down"
7 March 2013, 12:18
The 'Little Things' star says he 's feeling great pride and is loving the band's current tour.
One Direction star Niall Horan has taken to Twitter to thank the group's Irish fans as the band's 'Take Me Home' tour finished two-nights in Dublin.
The 'What Makes You Beautiful' singer said he had a great feeling of pride as he returned to his home country.
"Dublin! Thank you so much for tonight ! Was class! Loved every second of it! U lot never let us down! I love my country!" he wrote.
He later simply added: "love my job! And on that note , I'm goin t sleep."
The band kicked off their new world tour on 23rd February in London and are set to return to Dublin next week for a further two nights at the O2 Arena in the Irish capital.
Check out a picture of One Direction on tour for their 'Take Me Home' outing below: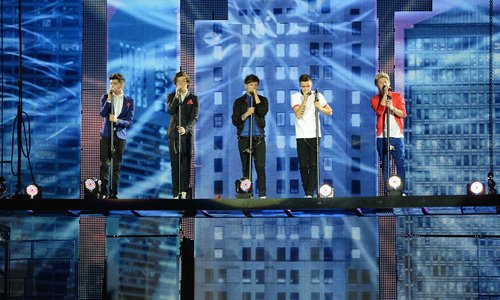 Meanwhile, bandmate Louis Tomlinson was seen on stage this week forgetting the lyrics to 'Teenage Dirtbag' on stage.
Harry Styles was also the victim of a shoe being thrown on stage for their Glasgow dates last week.