Liam Payne's Been In The Studio – Are One Direction Going For A New Dance-y Sound?!
17 July 2014, 09:23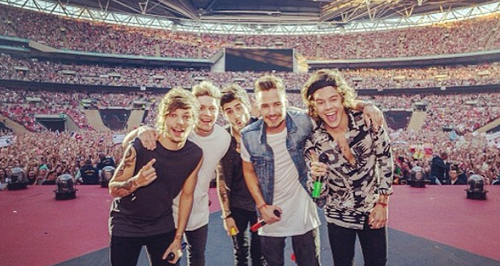 1D have developed from pure pop to a rockier sound in recent months – but could dance music be next for the band?
One Direction have been in the studio doing a bit of writing – and Liam Payne reckons he has come up with a dance 'banger'. Could this signal a new Direction for the band?
1D started out as the poppiest of pop bands after the X Factor, but have evolved to an edgier rock sound and image in recent months – are they about to surprise us again?
Liam posted a photo of himself on Instagram captioned, "Just going to bed been studio written a pure banger for you guys who like dance more info to come". Well, don't keep us in suspense, Liam!
The fans comments suggest that the new sound would go down VERY well with their fan base – but those loyal #Directioners know that the boys ALWAYS bring the goods when it comes to hit music!
They boys have just finished the European leg of their 'Where We Are' World Tour, and have a couple of weeks before beginning the American leg, so they will no doubt be spending a lot more time in the studio.
We can NOT wait to hear their new music!
You may also like...