One Direction Record New Music In London For Mysterious Project Ahead Of UK Tour
20 February 2013, 15:33
The 'Live While We're Young' singers were in the studio working on something "really cool".
One Direction have been recording new music in London recently for a mysterious new project, it has been revealed.
The 'What Makes You Beautiful' stars worked with producer Julian Bunetta on the new tunes who told MTV News that it's been "pretty cool" and he's unsure what exactly the songs will be for.
"I was just with them last week in London — hanging out, working on a few new things. So that'll be fun," he said. "I can't really say, but it's gonna be pretty cool.
"I mean obviously we're working on new music but they didn't say what the new music is for."
Teasing further, he continued: "It might be for nothing. It might only be for my ears ... or, it might be something that gets put out for the world to hear."
The group have a 3D concert movie set to hit cinema screens in August this year and their new charity single 'One Way Or Another' is the current Vodafone Big Top 40 number one.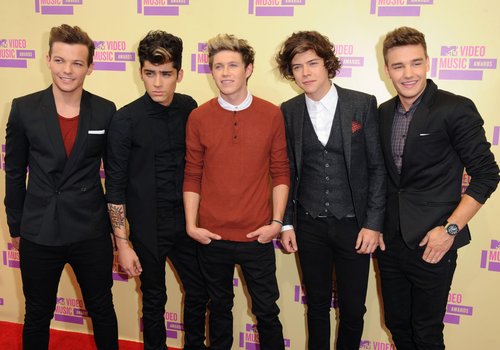 Their second studio album 'Take Me Home' also hit the number one spot around the world when it was released in November 2012.
Meanwhile, the group will perform their new single at the BRIT Awards 2013 tonight (20th February) on a line-up which also includes the likes of Justin Timberlake, Robbie Williams and Emeli Sande.
The group are also set to head out on their 2013 world tour this weekend, which begins at London's O2 Arena on 23rd February.