One Direction Announce New Song 'Story Of My Life' For October Release
10 October 2013, 10:55 | Updated: 10 October 2013, 15:01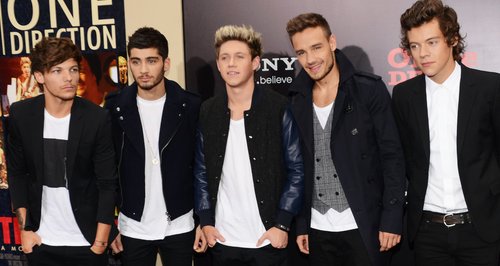 The 'Best Song Ever' five-piece have confirmed the second single from their third studio record.
One Direction's Louis Tomlinson has announced that 'Story Of My Life' will be the band's next single.
The 'Live While We're Young' five-piece released 'Best Song Ever' as the lead single from new album 'Midnight Memories' over the summer, and have now confirmed the record's second single.
"So our next single is gonna be Story Of My Life!" Louis tweeted, alongside an old picture of himself back in his school days.
The other band member have yet to comment on the news, which comes ahead of the official release of new album 'Midnight Memories' on 25th November.
View the old-school picture Louis Tomlinson tweeted alongside the announcement below (Credit: Twitter):
'Little Things' singer Louis is currently out in New Zealand with the rest of the band on tour, and was pictured enjoying an afternoon of surfing in Sydney last weekend.
One Direction's 'Take Me Home' world tour continues tonight (19th October) with a show in Christchurch, New Zealand, and continues across New Zealand and Australia for the remainder of the month.
One Direction will release their brand new single 'Story Of My Life' on 28th October.