One Direction Say Next Single Will "Sound Same" As 'Best Song Ever'
29 July 2013, 09:02 | Updated: 29 July 2013, 09:38
The 'Little Things' stars have been teasing the follow-up to the first release from their new album.
One Direction have been teasing details about their next single release and told fans to expect a similar sound to their recent hit 'Best Song Ever'.
The boys recently released their latest track, which is the first to be taken from their third studio album.
"It could go a few ways," Louis Tomlinson told Australia's Nova FM when asked about plans for their follow up single. "But the sound will be along the same lines as 'Best Song Ever'".
As well as focusing on new music, the boys will also be hitting the big screen next month for their 3D movie This Is Us.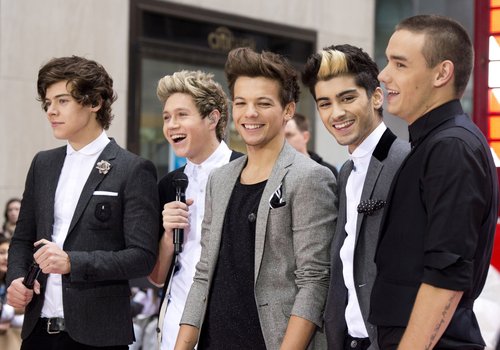 Director Morgan Spurlock confirmed this week that scenes involving Harry Styles and Taylor Swift's relationship will not make the final cut of the film.
One Direction will release their new album later this year.