Those 1D Boys Are Larking Around AGAIN In The Teaser For Their NEW Fragrance
22 July 2014, 13:42
The One Direction boys show off their cheeky boys for the 'You & I' perfume.
One Direction have dropped a trailer for their third fragrance, and it's adorable and bizarre in every way!
The boys don't let their fans down with more silly antics that we've all come to know and love, after releasing a promo for their You & I perfume.
From Niall Horan racing around in a scooter while showing off the bottle to Harry spraying ANYONE he could spot with their new perfume, it's all in their in the fun-filled trailer.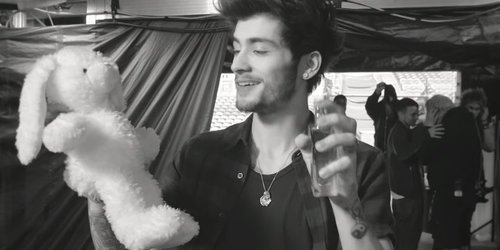 It's a big week for the 1D boys as they've also announced their return to our cinema screens with a new concert movie, and you don't have long to wait as it drops in October this year!
You may also like…