One Direction 'This Is Us' Film Sequel Confirmed By Director Morgan Spurlock
11 May 2014, 10:21 | Updated: 11 May 2014, 10:30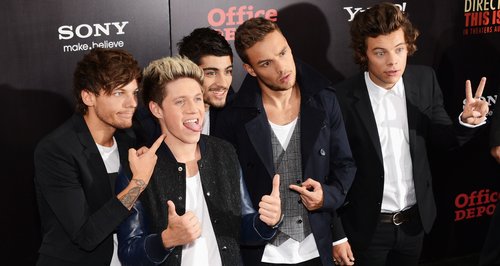 The director of the band's big screen debut confirms filming has already started on film number two.
One Direction have started filming for the follow-up to their big screen cinema hit 'This Is Us', reports the Daily Star.
The news was apparently confirmed by the director of 2013 release 'This I Us', Morgan Spurlock.
"Yes, there will be a follow-up to This Is Us," Spurlock told the newspaper. "At this moment Ben Winston is with the band on their world tour filming what happens," he added.
One Direction's 3D concert film 'This Is Us' was released here in the UK back in August 2013. The big screen hit shows an intimate all-access look at life on the road for Harry, Niall, Louis, Liam and Zayn.
The follow-up to 'This Is Us' is expected to be released later this year.
You may also like...