One Direction To Be Worth £60 Million Each Following Release Of New Album?
5 August 2013, 12:36
The 'What Makes You Beautiful' stars will release their third record later this year.
One Direction will reportedly be worth £60 million each following the release of their new album.
The 'Live While We're Young' stars are preparing to unveil the record later this year and hit cinema screens this month with their 3D movie This Is Us.
The new figures suggested come as it's claimed the boys will enjoy greater royalties due to their own writing and producing featuring more and more.
"The boys are loving their new role in the band. Before, when they first got together everything was done for them but they want to give their fans something different, something they have written themselves," a source told The Daily Mirror.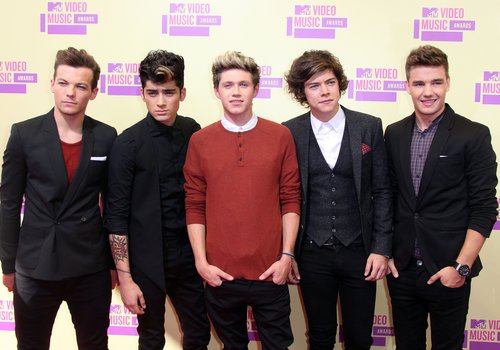 They added: "This means that when it comes to royalties, they will be absolutely minted. They are on target to be the wealthiest boyband around."
The group have already established themselves on the Forbes 30 Under 30 list and already have a stadium tour in 2014 to look forward to.