One Direction Tease "Cooler" And "Rockier" New Album While Staring In New Cover Shoot
30 July 2013, 11:53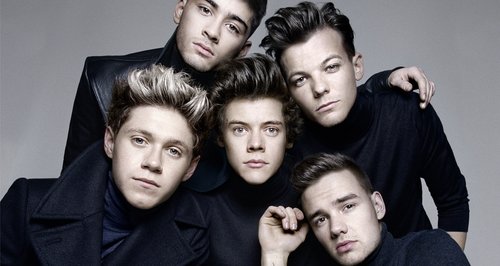 The 'Little Things' five-piece feature on a new GQ cover while giving a revealing interview.
One Direction have opened up about the "heavier" sound of their new album while posing as cover stars for the new issue of GQ magazine.
The 'Kiss You' five-piece each star as separate cover models for the September issue of the UK men's magazine, as well as for a group cover shot.
One Direction also opened up in an interview about their third studio album, which is widely expected to drop towards the end of 2013.
"We don't actually have a specific date for the new album, but on the road we will have more time to record and try things out," band member Niall Horan revealed in the new issue of GQ. "It'll be heavier. A bit rockier. A bit cooler.
"Consider this a warning, this is a new sound," Liam Payne added.
Check out Harry Styles' GQ cove below (Credit: Platon/GQ):
In the same interview Harry also opened up about rumours he is bisexual, as well as how the band copes with constant speculation about their personal lives.
One Direction unveiled their music video for 'Best Song Ever' last week and have now given fans a chance to see behind the scenes on the set.