One Direction: "We Want To Record An Album In Spanish"
16 May 2013, 13:52
The 'Little Things' stars speak about their future plans as they announce their 'Where We Are' 2014 stadium tour.
One Direction have announced that they would love to record a song and album in Spanish.
The 'What Makes You Beautiful' singers told journalists at a press conference in Wembley Stadium today about their plans.
Liam Payne said: "I think it would be quite interesting to sing a song in Spanish. Niall can sing The Lion King in Spanish."
Harry Styles then later added that an entire Spanish record from the group would be a good idea for their Latin America dates for their 2014 tour.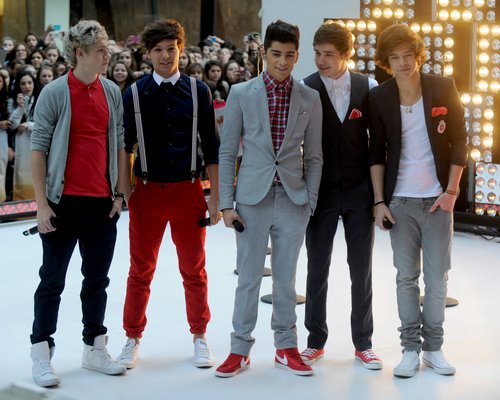 The comments came from the group during their press conference for their newly announced 'Where We Are' 2014 stadium tour.
The 'One Thing' stars will perform dates across South American, UK and Ireland from May next year.
The band have also confirmed plans for the release of a new album in 2013 and promised a "rockier" sound to the record.