One Direction Aiming For "More Mature Sound" On New Album
3 June 2013, 15:13
The 'Little Things' star's songwriter Wayne Hector speaks about working on tracks with the group for their third record.
One Direction songwriter Wayne Hector has revealed that the group are aiming for a "more mature sound" on their third album.
The 'What Makes You Beautiful' stars recently announced that they would be releasing the follow up to 'Take Me Home' later this year and fans have now been told a little of what to expect from the record.
"They've definitely gone for a more mature sound," Wayne revealed to Digital Spy. "It's still fun, but there are some really cool vibes coming from it."
He added that there will be a few "surprises" for followers of the group and that a Christmas release date is planned.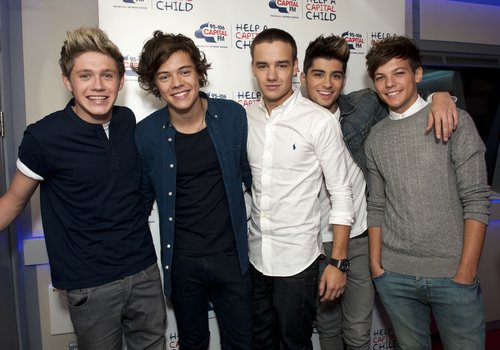 "With this album, there's definitely a shift. I think it'll be really good," he continued. "Hopefully there will be some good surprises on it. It's coming out at Christmas so we're almost finished on it."
One Direction are currently on the road with their 'Take Me Home' world tour and have also confirmed plans for their first ever stadium dates in 2014.