EXCLUSIVE: Niall Horan Is VERY Happy With The Reaction To One Direction's New Album!
17 November 2015, 12:30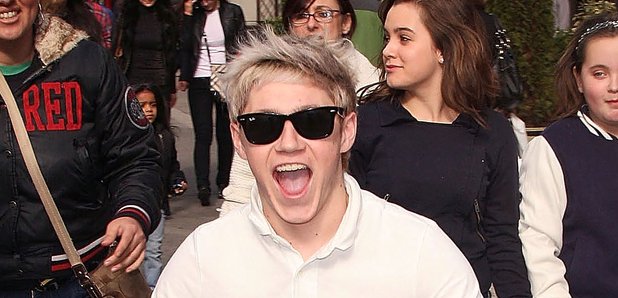 PLUS... vote now on your FAVE new song from 1D's album 'Made In The A.M.'.
The boys dropped their brand NEW album last Friday so we just HAD to catch-up with the ever loveable Niall Horan about how it's gone down... and what they've got planned for next year!
Niall spoke to Capital Breakfast this week where he was clearly SO excited that fans had finally got to hear all the new songs on 'Made In The A.M'. - their fifth studio record!
"Oh it's a good time. The album's come out and we're excited about that," Niall exclusively told us. "We're just looking forward to relaxing and chilling.
"We've been living with these songs for a long time, some of them we wrote end of last year, start of this year. We're just excited for everyone to hear them and the reaction we've had so far has been amazing."
Don't forget to vote on your FAVE new song from the album!
One Direction's brand new album 'Made In The A.M.' arrived 13th November, and below you can listen to all the tracks the boys recorded for the track-list.
'Drag Me Down'
'Drag Me Down' was the first track - co-written by Mr Harry Styles, no less - that we got to hear from 1D's new album - and it got us and you guys SERIOUSLY pumped for the rest of the record.
'Perfect'
Complete with a moody video to go with the song, 'Perfect' was definitely a fan favourite from the start, being the second track the boys released from 'Made In The A.M.'.
'Infinity'
'Infinity' was released as an instant-grat for fans who pre-ordered the album - you boys are spoiling us!
'End Of The Day'
The 1D boys also revealed 'End Of The Day' this week, which fans have been touting as their best song yet - and we reckon it's pretty brilliant too!
'What A Feeling'
SO deliciously '80s, the boys tweeted that we would be getting the full track VERY soon... and it can't come soon enough by the sounds of this preview.
#WhataFeeling's coming soon. Pre-order your copy of #MadeInTheAm to get it! https://t.co/qYEj3RwRVN https://t.co/fxhYRqgtkd

— One Direction (@onedirection) November 11, 2015
'Love You, Goodbye'
The latest track the boys have revealed from their new album is the gorgeous 'Love You Goodbye', a stunning heartbreak ballad which Louis Tomlinson described as, "'Love You Goodbye' is probably the most personal, to me.
"It was one of those moments when the song was starting to come together, you felt a real excitement for it. Just the idea of the song is interesting to me. Everybody has that song after a break-up where you do have to see your ex again, and it's kind of about that.":
'History'
If you can make it through this track without clapping or tapping your foot in time, you're a way stronger person than we are.
As well as giving us a look at what we can expect from the full record, the boys revealed the full track list by spilling the beans on Snapchat last month.
Harry, Louis, Liam and Niall shared the news with fans, and we're seriously looking forward to hearing ALL of these brand new tracks:
ICYMI: The guys revealed the track listing for Made in the A.M. this weekend! http://t.co/qYEj3RwRVN https://t.co/p1T0UiR6Ju

— One Direction (@onedirection) October 12, 2015
The full track list for 'Made In The A.M.' is:
'Hey Angel'
'Drag Me Down'
'Perfect'
'Infinity'
'End Of The Day'
'If I Could Fly'
'Long Way Down'
'Never Enough'
'Olivia'
'What A Feeling'
'Love You ,Goodbye'
'I Want To Write You A Song'
'History'
'Temporary Fix'
'Walking In The Wind'
'Wolves'
'A.M'
When Capital caught up with the One Direction boys, Harry Styles EXCLUSIVELY told us what fans can expect from the new record.
The 1D superstar promises fans their best album yet - saying they've worked so hard on it and loved every minute of it - while catching up with us backstage on the boys' 'On The Road Again' tour.
"It's definitely our favourite," Harry revealed exclusively to Global's Kevin Hughes backstage on tour. "It's hard because you say it every time you have a new one.
"But we're very proud of this one and I think we think it's the best one," he promised. "So we just hope people enjoy it.
"We worked really hard on it and it was a lot of fun to work on so we just hope everyone enjoys it."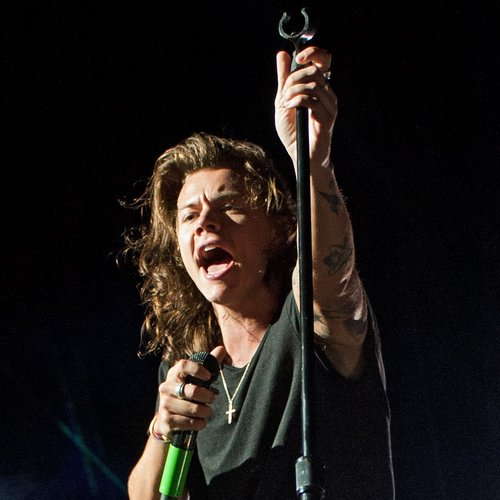 The boys announced the album alongside the release of promotional track 'Infinity', which has gone down VERY well with fans.
One Direction's new album 'Made In The A.M.' is out now.
You may also like...