One Direction Review Miley Cyrus' MTV VMAs 2013 Performance
28 August 2013, 12:28 | Updated: 28 August 2013, 12:30
The 'Live While We're Young' stars joke that the 'We Can't Stop' star should come "out of her shell" more.
One Direction have taken a light-hearted approach to review Miley Cyrus' performance at the MTV Video Music Awards 2013 this past weekend.
The female star was watched by the likes of the boyband during a performance which included gyrating up against Robin Thicke and making rude gestures with a foam finger.
"It was very reserved," joked Harry Styles to Yahoo! "I think she's quite shy and it's about time she came out of her shell a bit."
Louis Tomlinson added: "We were shocked by how much coverage there was. I think she was shocked.
"I don't think she knew she would get so much attention from it. It's family friendly."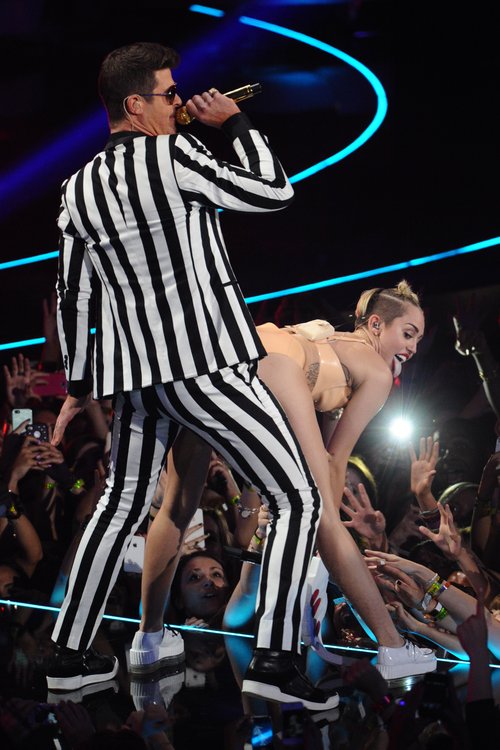 Justin Timberlake came to the defence of the singer this week when he took a look back at some of the other controversial moments in VMA history.
The 'SexyBack' star admitted people shouldn't be shocked and it was just an artist looking to show she has grown up.