One Direction Say New Album 'Midnight Memories' Marks A Musical "Transition" For Them
22 November 2013, 11:46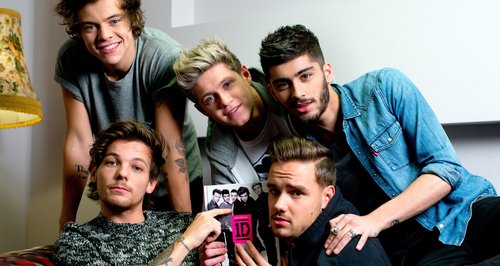 The 'Story Of My Life' band also promise fans the album won't be "weird" compared to their last records.
One Direction say their new album 'Midnight Memories' is "very different" to their previous records and marks a "good transition" for their music.
The 'Best Song Ever' five-piece also promised fans it isn't a "weird album" despite being markedly different from their 2012 album 'Take Me Home' and 2011 debut 'Up All Night'.
"I think it's very different, but not too different," Harry Styles revealed to Digital Spy this week at the launch of their book Where We Are. "We're not made this weird album.
"It's different but it fits," Louis Tomlinson also explained, while Harry added. "It's a good transition from the last two [records].
"I think 'Best Song Ever' was a good link between the two, and that evolution just keeps going."
One Direction officially release their new album 'Midnight Memories' on 25th November.