One Direction To Launch Little Things Collection Make-Up Range
24 July 2013, 15:53 | Updated: 26 July 2013, 09:29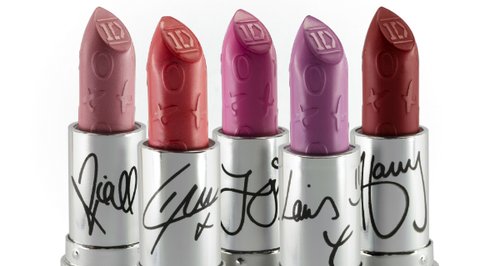 The 'Best Song Ever' singers team up with MUA Cosmetics for their latest venture.
One Direction are set to release a new make-up range called the Little Things Collection.
The stars teamed up with MUA cosmetics for the range, which will be sold exclusively through Superdrug.
There will be five lipsticks, lip polishes, cheek tints and shades of nail polish going on sale.
The lip polishes will be called: "Harry loves Strawberry, Zayn loves Watermelon, Louis loves Vanilla, Niall loves Cherry, Liam loves Blueberry."
The 'Kiss You' Lipstick range also features the colours 'Moments', 'Be Mine', 'I Wish', 'Rock Me' and 'I Want'.
The range will hit stores and be available online from 31st July.
Meanwhile, the group are celebrating another record today after the video for their new single 'Best Song Ever' after it topped the most views in 24 hours on VEVO list.