One Direction's Louis Tomlinson Pays Tribute To Former Band With New Tattoo
27 March 2013, 11:23
The 'Little Things' star has added to his ink collection this week with the nostalgic design.
One Direction singer Louis Tomlinson has paid tribute to one of his former bands with a new tattoo.
The 'What Makes You Beautiful' singer unveiled the latest inkings via his Instagram account this week.
The designs feature the name of his old group The Rogue tattooed on each of his legs.
The boyband all have a variety of tattoos inked on their skin and often reveal their latest work to fans via their social networking account.
Harry Styles recently has a huge butterfly design etched to his stomach and Zayn Malik added a smoking skull to his shoulder this week.
Check out Louis Tomlinson's new tattoo design below: (Picture: Instagram)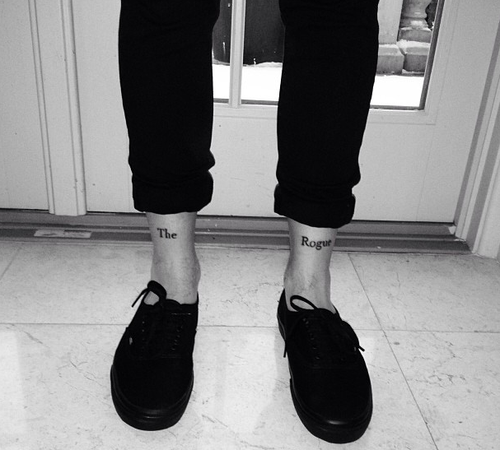 Meanwhile, the band are currently out on the road on their 'Take Me Home' world tour.
The band will continuer this jaunt with a show at the Echo Arena in Liverpool on 31st March and head across to the US this summer.
One Direction will also be unveiling their 3D concert movie this August.