One Direction's Louis Tomlinson: "We Can't Stay Mad At Each Other"
13 January 2014, 10:59 | Updated: 13 January 2014, 11:00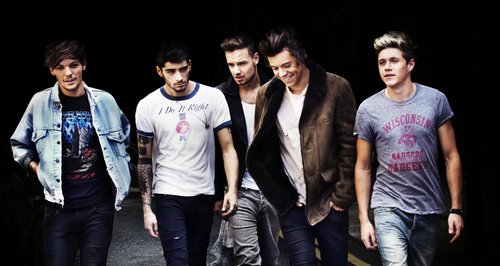 The 'Story Of My Life' star says the group don't worry about 'petty" squabbles.
One Direction's Louis Tomlinson says the band can't stay mad at each other after they argue and believes their friendship is stronger than any "petty" fall outs.
The 'Best Song Ever' singer opened up on the boy band's strong friendships with each other, fresh from Liam Payne's denial that there is any rift between the boys at the moment.
"We all actually find it difficult to stay annoyed with each other, which is a good thing," Louis Tomlinson revealed to Top Of The Pops magazine this week. "Like, if one of the guys did something to annoy me, and in my head I was thinking, 'Right to prove a point to him, I'm going to really have to stay annoyed for so long', I just can't do it!
"I think life's too short," Louis explained. "If you start a friendship and you're happy with it, what's the point of losing it over something that's probably petty?
One Direction are set to kick off a stadium tour of the UK this year.