One Direction's Liam Payne Opens Up On Louis Tomlinson Songwriting Relationship
4 March 2014, 09:28 | Updated: 4 March 2014, 09:30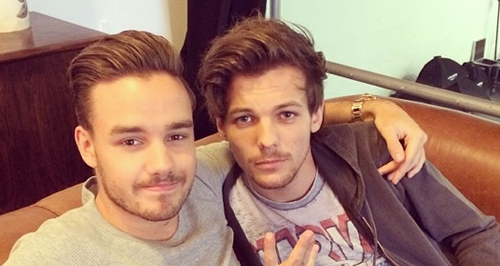 The 'Best Song Ever' star also says work is going "really well" on the group's next record.
One Direction's Liam Payne has opened up on his songwriting relationship with fellow band member Louis Tomlinson, and says both are keen to keep on writing for the group's next record.
The 'Story Of My Life' stars, who both wrote songs like 'Diana' and 'Midnight Memories' from One Direction's latest record, says he wants to ensure longevity in the music business by learning more about songwriting.
"Louis and I have a little partnership going on," Liam revealed to The Sun this week. "We've been pretty keen to start writing straight away.
"I've been in the studio already, it's been going really well," the 'Midnight Memories' star explained. "Learning how to write [songs] is the best way of ensuring your career has longevity and that you have control over it."
The UK singer, who has admitted he is keen to get Pharrell Williams involved on the band's next record, also says One Direction's fourth album could be their best yet.
"I really think the next album is going to be a game-changer for us," he added. "I'm excited."
One Direction announce plans this month to launch a brand new fragrance called 'That Moment'.