Liam Payne Says Watching His Dad In One Direction's Movie Was "Emotional" – Audio
21 August 2013, 10:13 | Updated: 21 August 2013, 11:43
The 'Little Things' star speaks to Capital FM on the red carpet of the group's This Is Us world premiere.
One Direction star Liam Payne has revealed that it was "emotional" to watch his dad talking about missing him during the group's This Is Us movie.
Speaking to Capital FM on the red carpet of the world premiere in Leicester Square, the boyband star admitted it was a "big thing" to see and unexpected.
"Definitely, especially the bit when my dad's on the screen – that's the most emotional bit for me," he revealed. "You don't really see your parents talking about missing you and to hear them being so frank about it, it's a big thing."
Liam also took a moment to point out one scene in the movie - which he is already regretting.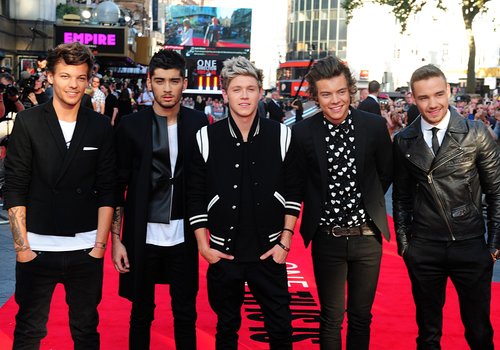 "The part where I go on stage in a dressing gown was a big error," he added.
Listen to Liam Payne speaking to Capital FM's showbiz reporter Kevin Hughes at the This Is Us world premiere in London below:
Liam Payne talks about the emotional moments of the movie
Meanwhile, Liam also went public with his new girlfriend Sophia Smith for the first time at the after party of the film last night (20th August).
The singer confirmed the relationship during a press conference for the film earlier in the week.