One Direction's Liam Payne Responds To Boy George's Twitter Rant At BRIT Awards 2013
22 February 2013, 11:10
The 'One Thing' singer hits back at comments from the 80s star he was "rude" at the event in London this week.
One Direction star Liam Payne has taken to Twitter to respond to Boy George's criticism of the singer at the BRIT Awards 2013.
The 'Live While We're Young' singer told the 80s star to "not tell porkies" as he recalled his own version of events at London's O2 Arena.
Boy George had accused Liam being "rude" for not posing for a picture with his niece at the BRITs – something which the boyband singer claimed was a misunderstanding.
"now now boy lets not tell porkies firstly thanks for getting my name wrong three times secondly then asking me where is liam?...akward then when you finally got it right saying you wanted Niall instead," he wrote. "if you would have asked me for a picture i would have stopped bro I just did what you said and pointed niall out for you so u just keep wearing ur strange hats and enjoy yourself my little Georgie pie... It's still not cool you just look weird."
He continued: "do you really want to hurt meeee do you really want to make me cryyy come on 'boy' lighten up ... Can I borrow a hat and make up for next Halloween I'd love to look as scary as you ;)."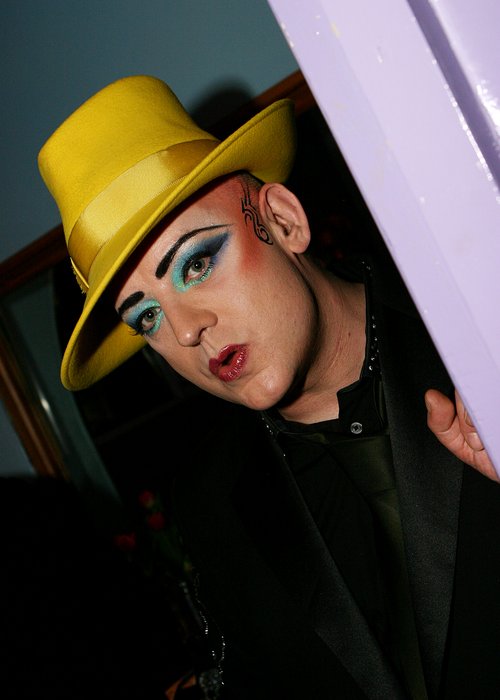 Boy George has since received a host of negative comments on his social networking feed from fans of the band – especially when he claimed Harry Styles would leave the group in the near future.
It was a fantastic night for One Direction at the BRITs 2013 as they picked up the first ever Global Success gong ahead of Adele and Mumford & Sons.