7 Times One Direction Were Total #Lads - From Wrestling On Stage To Pranks
13 October 2015, 16:13 | Updated: 13 October 2015, 16:14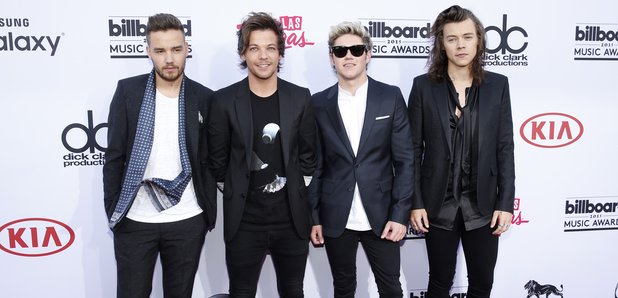 When they're not being pop superstars, Harry, Louis, Liam and Niall are full time #LADS. Let the banter commence...
As well as being chart topping members of pop supergroup One Direction, Harry Styles, Liam Payne, Louis Tomlinson and Niall Horan are founding members of the Banter Brigade.
From embarrassing each other on stage to getting up close and personal with their fans' mums, check out the ultimate times the 1D boys were PROPER #LADS.
1. Hitting each other where it hurts
What else do #LADS do if not hit each other in the bits and then get a little pushy and shovey about it? Total lad banter.
2. When Harry Styles had a total #LAD reaction to a flying condom
Who doesn't find flying condoms hilarious? Lads like Hazza totally do.
3. Pranking each other live on stage
Think you're getting handed a nice, refreshing drink from your pal? Think again.
4. Hazza's no stranger to massaging fans' mums...
Because everyone knows #LADS are irresistible to older women, duh.
Harry giving a fan's mum a massage pic.twitter.com/fSwSOcV79y

— best harry pics (@thestylespics) September 5, 2015
5. When Liam and Niall did some Titanic-themed interpretive dancing
LAD LOLS. We're really enjoying this impromptu dance routine, though.
6. Just... this.
Every lad EVER has either been the pants puller or pullee at some point in their lives.
7. Because they are laddy lads who do lad things
Need we say more?