House Of Cards' Kate Mara Has "Embarrassing" Crush On One Direction's Harry Styles
11 April 2014, 10:37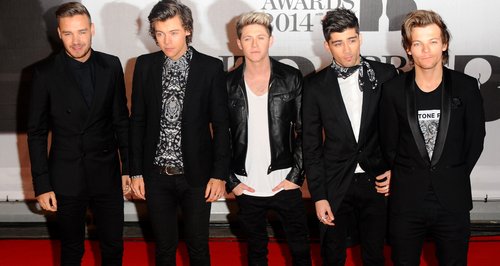 The actress says she loves the 'Midnight Memories' band and listens to them a lot.
Hollywood star Kate Mara has admitted to having a big crush on One Direction star Harry Styles.
The House Of Cards star opened up about her love of the British boy band on Jimmy Kimmel Live this week, as well as saying she has an "embarrassing" love for the band's curly haired star Harry.
"I mean, have you seen Harry Styles' face?" Kate told the chat show host. "He's young, it's embarrassing.
"I feel like with Harry I'd play it cool, but I'd turn into a 14 year-old," she explained, when asked what she'd be like if she met the 'Midnight Memories' star.
Kate also admitted to fan-girling over Oprah Winfrey when she got to meet the legendary chat show host.
"I have this thing about Oprah," Kate explained. "I was introduced to her and I was like, 'Hey, what's up Oprah?'.
"I was just so nervous, it was horrible," she added. "It's going to haunt me for the rest of my life."
One Direction are set to kick off their new stadium tour later this month starting in South America.
You may also like: