Jessica Alba "Had No Idea" Who One Direction Were When She Met Them
7 March 2014, 10:45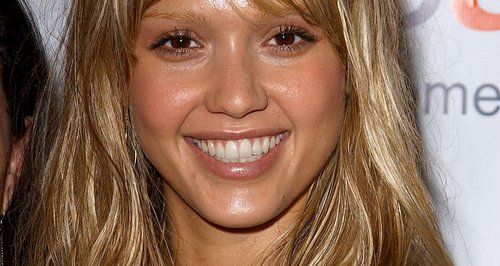 The Sin City 2 actress says she didn't realise the five boys were in a boy band when they met.
Jessica Alba has admitted she had no idea who One Direction were when she first met them.
The Hollywood superstar says the band looked at her like she was "an alien" after she failed to recognise them while meeting at the Kids' Choice Awards several years ago.
"At the Nickelodeon Kids' Choice Awards they asked me to take a picture of them," Jessica reveals in OK! Magazine. "They were these cute young boys with fashion haircuts.
> WATCH: One Direction's Midnight Memories' music video.
"I didn't know who they were," Jessica then admitted. 'I was like, 'Oh my god are you guys in a band?'
"They looked at me like I was an alien! I was the only person on the planet who didn't know who they were," the Sin City 2 star added. "I was talking to Snoop Dogg at the time so we were like old fogies compared to these guys."
One Direction are set to take there 'Where We Are' stadium tour across the world this Spring.