Bad News, Ladies – One Direction Say They Don't Have Any Nudes To Leak!
31 October 2014, 12:27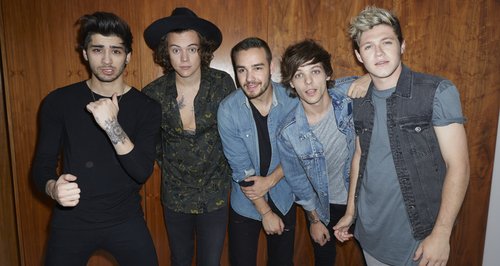 The 1D boys are not worried about the iCloud leaks – they claim they don't have any dodgy photos on their phones…
It's happened to the best of them – Calum Hood from 5 Seconds Of Summer, we're looking at you – but One Direction aren't worried about becoming the next victims of the iCloud leak.
Yep, the 1D boys claim that they don't have any dodgy photos on their phones that could be found by hackers, as Harry Styles told Yahoo, "Oh, there's no naughty pics on our phones, no." Niall Horan added, "Never, never!"
The worst thing hackers would be able to access on Louis Tomlinson's phone would be his diary, as he confessed, "I was thinking about the whole iCloud thing. I had iCloud set up, only for my calendars, so the only thing that could leak was my calendars, so I was safe on that front. Luckily, I didn't click photos."
So that means that Louis MAY have some photos that he doesn't want the public to see!
But it's not just naughty photos that the boys struggle with, Harry spoke about getting recognized in public.
He explained, "If you were to go out in disguise, which is kind of embarrassing anyway, the kind of embarrassment you would feel after being discovered in a disguise would be too much."
Louis added, "It would just be too uncomfortable if you got caught out." Plus it's a shame to hide those beautiful faces!
You May Also Like…