One Direction's Harry Styles Pictured Wearing Teeth Grillz
7 August 2013, 12:03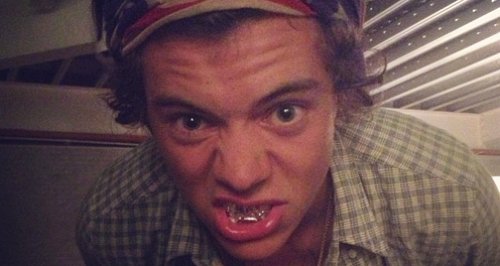 A member of the band's management team post the funny picture on Instagram.
One Direction star Harry Styles has been pictured wearing teeth grillz.
The picture of the star, which you can see above, was posted by one of One Direction's management team, with the message: "Didn't get to BBQ tonight but were still grilling."
It shows Harry grinning with a set of grillz in his teeth and wearing an American flag bandana to keep his famous curls tied back.
One Direction are currently on the extensive US leg of their 'Take Me Home' world tour.
Harry is the latest in a long line of pop stars who have embraced grillz, including Miley Cyrus and rapper Nelly.