One Direction Star Harry Styles "Regrets" Dating Taylor Swift?
20 March 2013, 11:16
The 'Live While We're Young' star's friends have apparently revealed the singer's true feelings on his relationship.
One Direction singer Harry Styles is apparently regretting ever getting into a relationship with country star Taylor Swift.
The couple enjoyed a short whirlwind romance towards the end of 2012 before calling time on their relationship over an argument on a New Year's break in the Caribbean.
Taylor has recently commented on various aspects of their relationship and admitted that her single 'I Knew You Were Trouble' was based on the boyband member.
"Harry might have taken Taylor's swipes with an air of grace, but he now wishes he never ever dated her," a friend apparently told RadarOnline. "I mean, the fact she's aiming a jab at him in the 22 video has got Harry wondering what's coming next! He just doesn't know what to expect.
They continued: "It wasn't the most amicable of splits, but Harry said all along that he wanted to take things slow and easy with Taylor."
Check out a picture of the pair when they were still together: (Picture: Splash)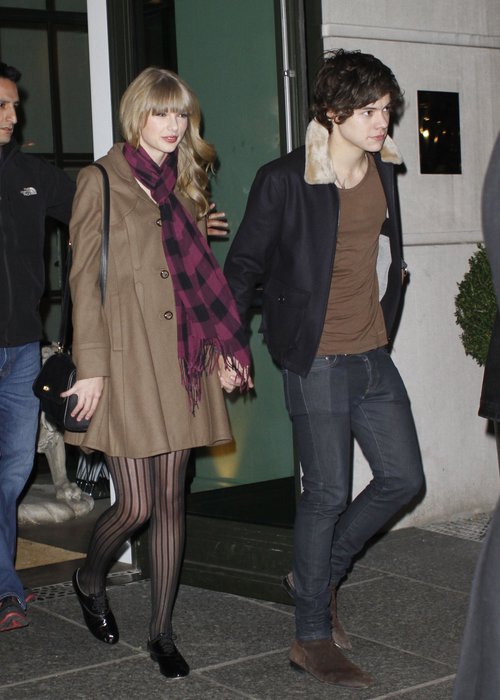 The friend added that the reason Harry has kept so silent on the split is out of respect and he feels a more "grown-up person"
"What for Harry was 'a bit of fun' at the time has slowly turned into a personal nightmare," they added. "But he won't stoop to Taylor's level, he's just going to continue to be the more grown-up person and get on with his life. Perhaps something Taylor should consider too."
Meanwhile, Harry was recently linked with dating a Megan Fox lookalike he met at one of the group's shows in Belfast – something which has since been downplayed.