Harry Styles And Taylor Swift Kept Apart During BRIT Awards 2013 Rehearsals?
16 February 2013, 09:42 | Updated: 16 February 2013, 10:54
The former couple will now not be forced to bump into one another ahead of next week's show.
One Direction star Harry Styles and Taylor Swift are being kept apart during rehearsals for the BRIT Awards 2013 next week, it's been revealed.
The 'What Makes You Beautiful' singers and the country star were all due to be in the same spot on Tuesday (19th February) before show bosses were forced to alter plans in order to escape any confrontations.
"It was a bit of an oversight to say the least," a source told The Sun. "The original plans were drawn up a while back when Harry and Taylor bumping into each other wouldn't have been an issue."
The insider continued: "But they've had to have a bit of a rethink now."
Mumford & Sons have now changed to the Tuesday allowing the group to switch places.
"It could have caused a bit of a headache if the Mumfords kicked off — but fortunately they played ball," added the insider.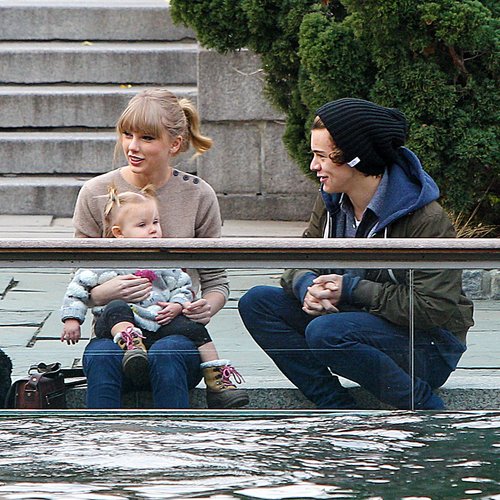 Harry and Taylor ended a short romance at the start of the year following a bust-up abroad in the Caribbean.
Neither member of the couple has openly spoke about the reasoning for the relationship breakdown and have kept apart during the rare occasions the two have been at the same events since.
The BRITs 2013 take place live from London's O2 Arena on 20th February and will also feature performances from the likes of Justin Timberlake, Muse and Robbie Williams.