Harry Styles Shows Off Tattoo Collection As He Goes Topless Relaxing In Barcelona
22 May 2013, 09:51
The 'One Thing' singer was seen enjoying a day in the sun as the band bring their 'Take Me Home' tour to Spain.
One Direction singer Harry Styles was seen showing off his collection of tattoos as he relaxed topless in the sun during a break in Barcelona.
The 'What Makes You Beautiful' star and the rest of the group will bring their 'Take me Home' tour to Spain tonight (22nd May) and enjoyed some downtime yesterday afternoon in-between shows.
The curly-haired singer was seen laughing and joking around with friends and held the group's hairdresser's daughter Lux as he waved to fans.
He was staying in the W Barcelona hotel with the band's drummer Josh Devine lapping up the attention on a nearby beach.
Check out a picture of Harry showing off his tattoo collection in Barcelona below: (Picture: Splash)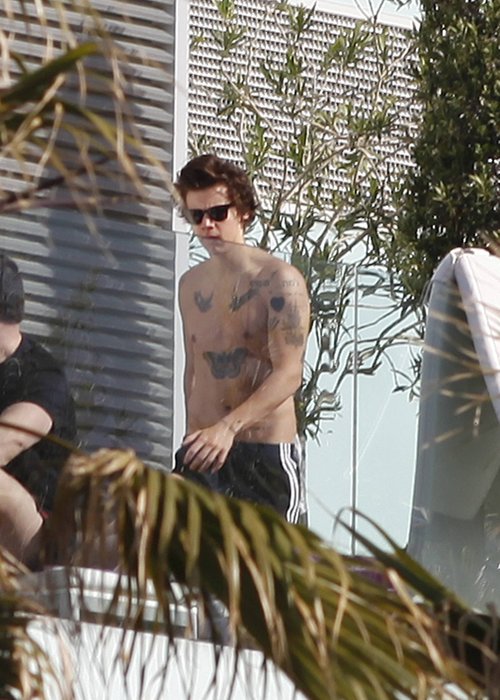 Meanwhile, One Direction recently confirmed details of their first ever stadium tour.
The band will bring the 'Where We Are' outing to the UK next June and have promised to add additional dates around the world in 2014.