Harry Styles Gets New Tattoo Of One Direction Song 'Little Things'?
29 April 2013, 11:16
The One Direction star is believed to have added to his ever-growing list of inkings this week.
One Direction singer Harry Styles is believed to have got a tattoo of the band's song title' Little Things' etched onto his skin.
The 'What Makes Beautiful' singer has many inkings and could have added to his ever-growing collection this week.
A picture began surfacing online this weekend of the tattoo – linking it to the boyband star.
He already has a butterfly on his stomach, a pair of birds on his chest and an old ship on his shoulder.
Harry isn't the only member of One Direction who is a huge tattoo fan with Zayn's arms covered in designs and the rest of the group slowly catching up.
Check out the apparent new tattoo Harry Styles has had below: (Picture: Twitter)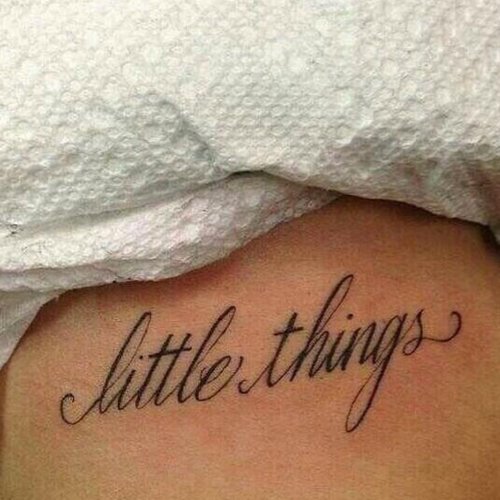 Meanwhile, rumours around Harry's love-life have gone into overdrive over the weekend after he was spotted dining out with Rod Stewart and family in Hollywood.
It has now ben claimed he is dating the rocker's daughter Kimberly with rumours the pair are "very happy" together.