Russell Brand Calls One Direction's Harry Styles His "Womanising Apprentice"
24 May 2013, 10:39
The British comedian reaches out to the boyband star on Twitter.
Russell Brand has taken to Twitter to refer to One Direction singer Harry Styles as his "womanising apprentice".
The British comedian and actor logged onto his Twitter account to encourage the boyband star to sign up for a petition he is currently launching.
"My adored womanising apprentice @Harry_Styles please encourage your followers to sign this http://bit.ly/193mXXE one day you might need it!" he wrote.
Russell was then faced with a backlash from the group's fans who took offence to the womanising remark.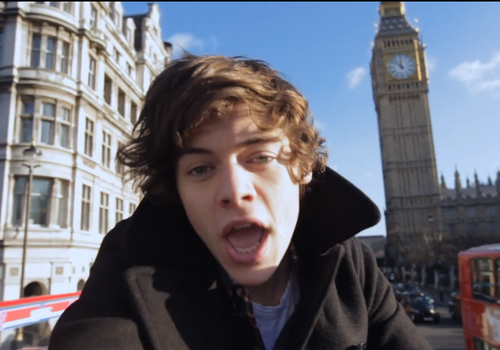 "@sugarbabeniall: @rustyrockets @Harry_Styles Harry isn't a womanizer," one fan wrote. With him replying: ":(" sorry mate. I take it back. X"
Harry's love life has recently been in the headlines with reports linking him to the likes of Ke$ha, Kimberly Stewart and a Norwegian fan.