One Direction's Harry Styles Writing With John Legend?
25 February 2014, 16:45 | Updated: 25 February 2014, 16:46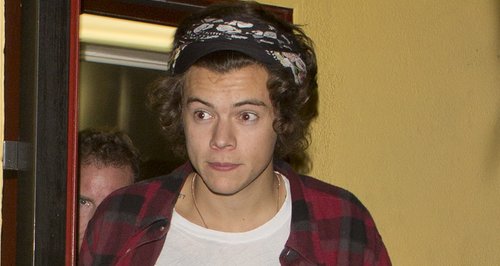 The 'Little Things' star is reportedly teaming with the US star and has 20+ songs already written.
One Direction star Harry Styles has apparently been working with John Legend on new material away from the band.
The Daily Mirror reports that the singer has penned around 20 songs including a track with the US star.
The X Factor USA winners Alex and Sierra made the revelation after revealing a song by the pair was offered to them for their debut album.
"Our favourite [song] is one that Harry Styles wrote with John Legend, it's beautiful and lovely," they explained. "[Harry] is actually an amazing writer, he's pitched us a few other good ones and they're really good."
There is no indication that any of the songs written by the boyband star would be for a solo project – something which has been denied in the past.
The group also recently denied any speculation they were to split anytime soon.
You may also like…