Harry Styles Taking Ice Baths Following New Workout Regime?
27 June 2013, 12:03
The 'Little Things' singer is said to be aiding his recovery process with the cold treatment.
Harry Styles is reportedly putting himself through the pain of an icy bath after he finishes working out.
The 'What Makes You Beautiful' singer has undertaken a new regime in recent weeks and now aiding his recovery time with the intense treatment.
"Harry is really being put through his paces," a source told The Sun. "He knows the hard work will pay off – and is up for everything that his trainer suggests.
"The ice baths are not pleasant but it means his strained muscles will recover quicker."
The publication claims it is the aim of the singer to look like Brad Pitt in Fight Club.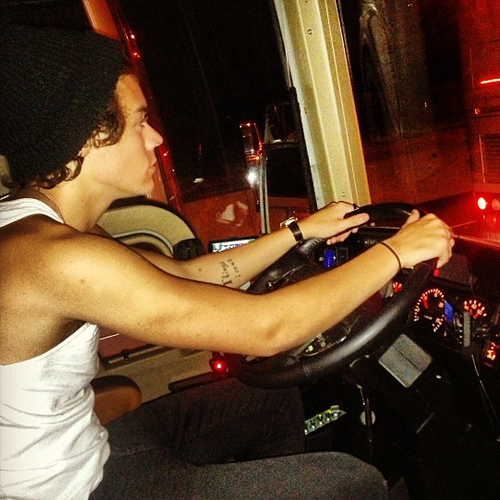 They added: "It won't be long before he's got the body of an athlete."
One Direction are currently on the road in the US with their 'Take Me Home' tour and this week announced details of their new single 'Best Song Ever'.
The group have also released the official trailer for their upcoming movie This Is Us – which features a snippet of the track.