One Direction's Harry Styles Picking Up Helicopter Flying Lessons Out In LA?
12 March 2014, 11:17 | Updated: 12 March 2014, 11:19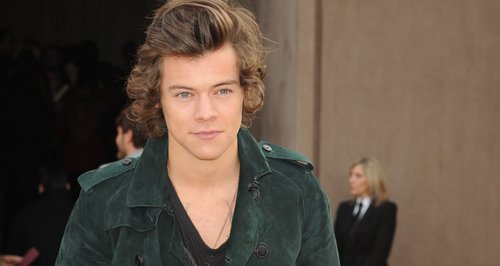 The 'Best Song Ever' star is said to want to impress the ladies by learning how to fly.
One Direction star Harry Styles has allegedly booked himself some helicopter flying lessons while he's out in Los Angeles.
The 'Midnight Memories' star is staying out in California right now, and fresh claims suggest he wants to pick up a new skill by learning to fly a helicopter.
"He can't think of anything cooler than being a helicopter pilot, so booked himself a block of lessons through a company just outside of Los Angeles," a source told the Daily Star this week. "With hard work and persistence, he reckons he can be qualified by the end of the year.
"The famous girls Harry tends to date aren't impressed with flash cars anymore, so he wants to have something that will make their jaws drop," the source added. "Ultimately he wants a helicopter on standby, so he can just jump in and fly himself, and his date, anywhere he wants."
One Direction return to the UK later this Spring to kick off their 'Where We Are' stadium tour.