WOW! #Directioners Raise Over £11,000 For Charity For Harry Styles' Birthday
2 February 2015, 11:59 | Updated: 2 February 2015, 12:04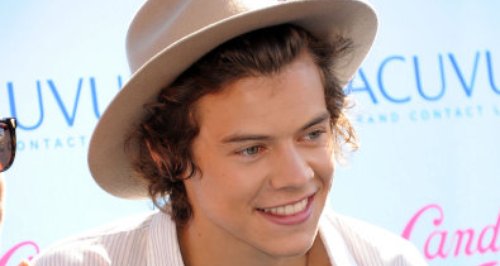 What do you get the One Direction star that has everything? A GIANT charity donation for his 21st birthday, of course!
Sound the fanfare! One Direction's Harry Styles has finally turned 21 years old, and his #Directioners got him a pretty awesome present.
Yep, 1D's devoted fans decided to mark Harry's 21st by donating a HUGE £11,000+ to charity, supporting the London Lesbian and Gay Switchboard, a volunteer organization that aims to 'provide an information, support and referral service for lesbians, gay men, bisexual and trans people and anyone who needs to consider issues around their sexuality.'
Just went over £11,000 ($16573) for our charity drive for Harry's bday! That's a 1000 more than our goal so far! http://t.co/XEnyfwFIac

— 1D Fans Give (@1dfansgive) January 31, 2015
It's a charity that Harry has lent his support to in the past, as well as being an advocate for the LGBT community, including last summer when he wore an NFL jersey with gay player Michael Sam's name on stage.
Thank you for all the lovely messages for my birthday. All the love. H

— Harry Styles. (@Harry_Styles) February 1, 2015
This isn't the first time the Directioners have rallied together to raise money – for Zayn Malik's 22nd birthday they raised over £7000 for the British Asian Trust and nearly £17000 for the Bluebell Wood Children's Hospice in honour of Louis Tomlinson's 23rd.
Well, what else do you get the boys that have everything? What a lovely gift!
You May Also Like…