One Direction Defend Fans Following Channel 4 Documentary - Audio
19 August 2013, 15:38
The 'Little Things' stars say their own movie This Is Us will truly show their fans off as they ignore the negativity.
One Direction have come to the defence of their fans following the recent channel 4 documentary.
The group's fans were angered at the portrayal of the Directioners and it's something the band were also keen to point out that their own film This Is Us will give a truer reflection of the fans.
"To be honest, that's why we wanted to make this movie. We all think the fans are amazing and the amount and level of dedication they show is second to none," revealed Liam Payne.
"They're the best fans in the world."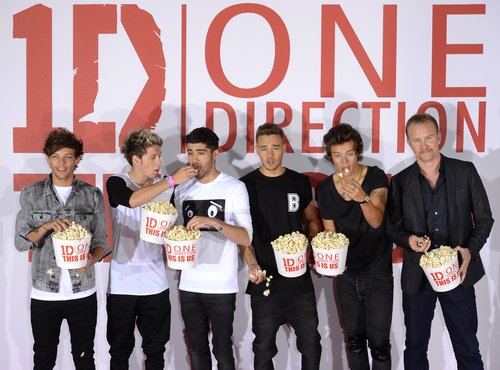 Louis Tomlinson said it's best to "ignore" some of the false representations with Niall adding: "We'll just bring out the one [movie] that really shows them [fans] off."
Listen to One Direction speaking at the press conference to their This Is Us movie to Capital below:
One Direction Defend Their Fans As They Talk This Is Us
Liam had previously leapt to the defence of the band's fans on Twitter after the documentary first aired.