One Direction Fails: 9 Times The Boys Didn't Quite Manage It
8 September 2015, 14:26 | Updated: 8 September 2015, 15:40
From nearly setting themselves on fire to face planting in front of thousands - these are NOT 1D's finest hours...
In order to remind us all that One Direction are in fact human, we've gone and collected a couple of Niall, Harry, Louis and Liam's BEST oops moments. Because even being in a super famous boy band with an army of security doesn't mean you won't be on the receiving end of an accidental bottle to the face, or a near fatal burn. Scary!
It's a good job none of the incidents below caused much lasting damage, other than to the boys' pride!
1. As if Harry doesn't take enough hits, this time he got hit in the face by a can on stage!
2. Niall fell over at the Golf Masters - you know that awkward moment you're trying to impress and instead...
https://t.co/AY9lfdMP81 - ooohh noooo, Niall !

— Louis Tomlinson (@Louis_Tomlinson) April 13, 2015
3. And just to even the scores, fate struck back at Liam and Louis after mocking Niall's tumble with this slippery fall.
@NiallOfficial USE THIS AGAINST LOUIS AND LIAM https://t.co/WNs9mikJyx

— Dee (@ChenftNiaz) April 13, 2015
4. Harry walked into fire on stage, and Louis' face is every single one of us after watching!
5. However, what's worse than nearly burning your face on stage? Throwing up on stage, right? Harry, over to you...
6. Is there anything more hilarious than the time Niall fell over an inflatable banana trying to leave the stage?
@NiallOfficial Sorry I tripped you on stage tonight with my banana! #BananaRide #WWATourBoston #BananaFail pic.twitter.com/Bqk8F7hYTY

— Lo (@Lets_Powwow) August 9, 2014
7. Then there was that time Liam tried to make his acceptance speech and got cut off during the Billboard music awards
THIS IS TRENDING WORLDWIDE IM DYING OH NO LIAM #OhNoLiam pic.twitter.com/3zryCJZyC8

— •julia• (@ILLUMINAT1D) May 18, 2015
8. Harry's not so subtle wardrobe malfunctions have got the better of him on SEVERAL occasions.
Nip-Slip (pt. 1) // @Harry_Styles pic.twitter.com/U2Oz0DK0pZ

— h's best - (@hesbeststyle) August 27, 2015
9. Talking of wardrobe malfunctions… there's nothing like being forced to go commando after having your underwear stolen, ey Liam?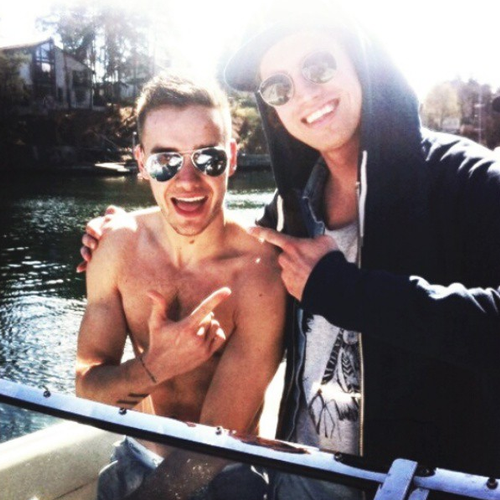 You May Also Like...